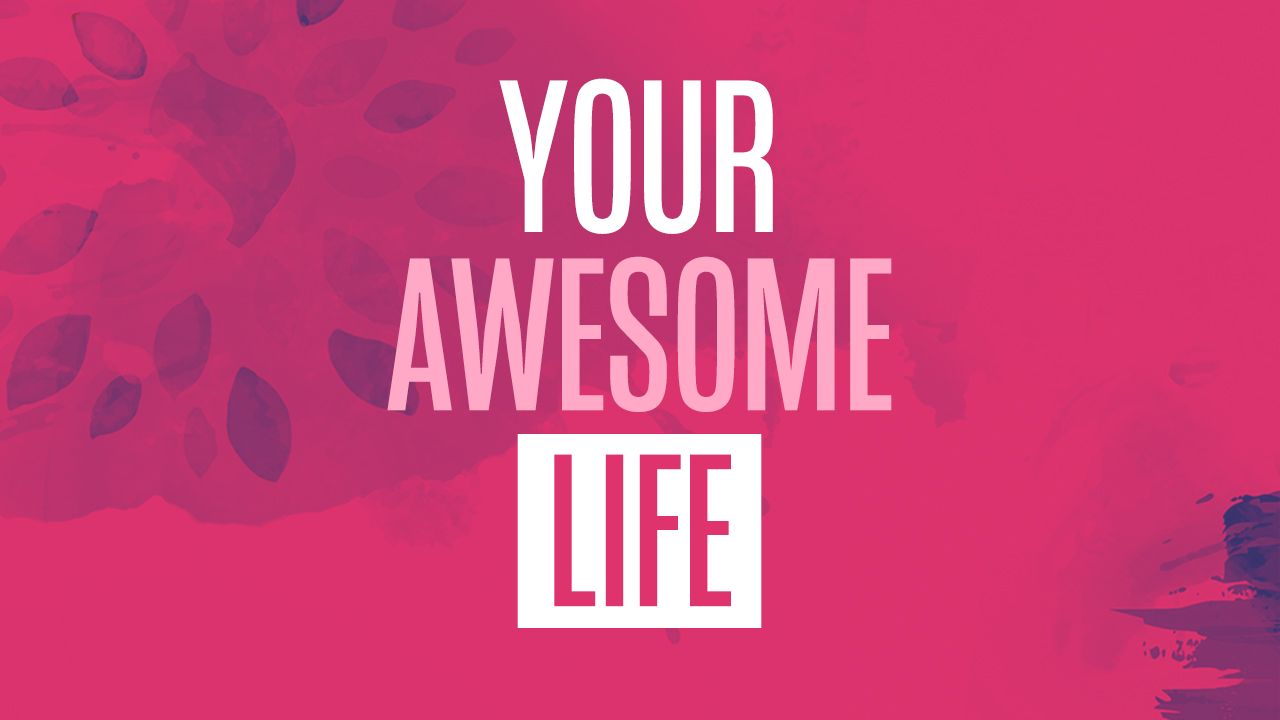 If you are enrolled in this course,
click below to access the content!
Your Awesome Life
A complete learning experience
Presented by the author of the best-selling book Your Awesome Self
The gift of Energized Living
has never been more accessible.
Get a lifetime's worth of lessons in ONE step-by-step package.
Live with dignity.
Enjoy your relationships. .
Get on your own team as you discover Your Awesome Self.
When we welcome Hashem into our lives
in a real way,
we welcome tangible, practical Goodness, too.
It's that simple. And fail-proof. And exhilarating.
Register by Tuesday ז' חשון November 2
Get $45 discount
Coupon Code: FirstCome
'טעמו וראו כי טוב ה
Experience the Goodness.
Say goodbye to being stuck, resentful, surviving...
And hello to being happy, empowered, & thriving!
No more feeling lost & miserable...
Welcome refreshing clarity & secure inner peace!
16 recorded classes to listen on hotline or watch on website
COMPLETE EXPERIENCE
Get the best of Energized Living tools in 1 package
DISCOVER
16 live interactive Q&A sessions
on zoom & teleconference
Text or leave private messages with questions for Shterna
(Will be answered during Q&A sessions.)
7 in-person sessions (In Boro Park & Monsey)
Over 70 pages of notes & worksheets
Our learners
love us
No words can do justice to what I gained here... I can only describe the difference of before and after as the difference between being blind and being able to see... The best gift I ever gave to myself.
- Rivky G., Boro Park
Just one year ago, I was feeling hopeless & stuck, with no idea how I'd keep going. Today, after taking this course, I'm stronger, happier... I'm able to be there for my family with an entirely new level of connection.
Yitty, Williamsburg
There is so much information out there, but this is nothing like anything else. This is having an amazing teacher who really gets it -- who gets ME -- pull me forward with personal guidance and support.
Sury F., Monsey
YES, I want this in my life!
More than information. Transformation.
The new course is not just another session where you sit back and passively listen to information. This is a complete learning experience where you get involved -- and get real transformation.
Entirely based on Torah and Chassidus, especially the Baal HaTanya. Encouraged by Rabbonim & mechanchos.
A guide for life centered around a stronger relationship with the Creator of all life.
Register by Tuesday ז' חשון November 2
Get $45 discount
Redeem coupon when you register
Coupon Code: FirstCome
Going up?
It's not easy.
There is no magic to get you there.
There are no shortcuts to the real work that's necessary when we want to welcome absolute, lasting Goodness into our lives.
That's why we are offering a full-length learning experience.
We don't want you to get stuck on the way up. We want to support you every step of the way.
I can't wait to walk with you as you move away from the darkness of self-pity & stuck, into the sunshine of dignity, empowerment & real, wholehearted JOY!

I've been teaching courses for many years.
B'ezras Hashem, this new course is the. best. one. ever.
Join me and see for yourself!
Author,
Your Awesome Self
Facts & Figures about this course
What is included in this course?
The course includes:
16 recorded classes. Classes uploaded to hotline & website on Monday mornings.
16 live, interactive Q&A sessions. Sessions take place on Wednesday evenings, 9:00 PM ET.
Worksheets for each class. The worksheets are available online or by email. At the end of the course, you receive a printed review booklet that also includes all of the worksheets.
Access all recordings on a hotline. Throughout the course, you can listen to all classes and Q&A sessions on the hotline.
Access all videos on this website. Throughout the course, you can watch every class and Q&A sessions on video. The videos of the classes & Q&A sessions includes special features such as text & images that make your learning experience more alive and memorable.
Direct access to Shterna. Throughout the entire course, you can ask every question directly to Shterna by text or voice mail on a private phone line. QUESTIONS WILL BE ANSWERED DURING LIVE Q&A sessions, with details modified to protect privacy.
Opportunity to connect. We will help you find a "chavrussa," a learning partner, for additional strength and support as you share this journey of learning and growth. Note: We cannot guarantee that you will enjoy your Chavrussa, but we will do our best to help you form a connection that works for you.

The course PLUS includes:
All of the above PLUS a COMMUNITY of growth-oriented, inspired women.
This opportunity is only for women in Boro Park and Monsey.
7 in-person review sessions.
Sessions take place at the following times:
In Boro Park on Tuesday nights at 8:45 - 10:15; in Monsey on Tuesday mornings at 11:00 - 12:30.
* Interested in joining in-person, but the timing doesn't work for you? Additional sessions with more opportunities / times to join may be added when the group size exceeds 40 participants. Please email to us at info@energizedliving.org to ask about a different time.
The in-person sessions are not recorded and will not be available for playback, so only upgrade to this if you're able to invest the time.
There are two levels of inves
tment:
1) Your Awesome Life
2) Your Awesome Life + 7 IN-PERSON review sessions.

Get the complete experience for an investment of $590.
If you want to gain a lot more, and you can invest more quality time, upgrade to the complete learning experience PLUS IN PERSON for a total of $720.
The in-person sessions are not recorded and will not be available for playback. Space is limited, so only upgrade if you will attend.
I already read the book Your Awesome Self. Is this course for me?
Reading a book is a great start for learning. Owning a book is the ultimate reference. We definitely recommend reading the book!
If you read the book, you know that when you really want to elevate your life and your relationships, it takes more than reading a book. It takes a serious investment of time and energy.
This learning experience offers that opportunity, plus a lot more practical strategies and ideas. This course was developed 3 years after the book was published, so it reflects more experiences, with more simplified and user-friendly tools.


I am part of an Energized Living discussion group. Is this course for me?
If you're part of an ongoing discussion group where you are working through the book and getting support, that is a precious gift that is not included in this learning experience. If you can only invest a limited amount of time in yourself, keep participating in your group, and save this course for a different time. There is nothing as impactful and supportive as being part of a strong small community of sisters sharing this work!
But if you're able to invest more time in yourself, or if you're not yet part of a discussion group, this learning experience is worth your investment!


How is this course different from the book Your Awesome Self?
The core principles of this course are similar to what you can read about in the book. This course takes everything in the book up a notch -- with short, focused lessons that are super clear, user-friendly, and goal-oriented. The Q&A sessions are extremely helpful as you get a broad, deep understanding of how the ideas relate to all types of situations, difficult challenges, and practical, daily living.
I've participated in other Energized Living courses & listened on the hotline. How is this different?
Throughout the past few years, we've recorded a few really good short courses and they're available FOR FREE. Some of them are on this website. More are on our hotline 718-307-1100.
We recommend those courses as a good way to jumpstart your learning, or if you're unable to join the complete course. This course is different in many ways. The most important difference is that you're getting everything in one, step-by-step package. You get to try out the tools, and come back and ask your questions -- and then keep growing, week after week. Whether you come into the course as a beginner or an advanced learner, you'll walk out with a full set of insights and practical strategies that will already be part of your life.
I am a teacher or a coach. May I include what I learn in my own classes or practice?
We encourage you to teach the ideas that you learn with everyone in your life who wants to learn. When you do, please give credit to our organization, Energized Living, and share access to our free courses. The paid course is reserved exclusively for paying members. No material can be copied, viewed, or shared in any form with anyone.
If your school is interested in giving your students a complete course, reach out to us at info@energizedliving.org and we can arrange for permissions and support.
Register by Sunday ה' חשון October 30th
Get $45 discount
Redeem coupon when you register
Coupon Code: FirstCome
Partner with us!
The Energized Living Affiliate Program
is a win-win offer.
Recommend our course. Share your unique link. Earn commission.
Do you have 2 minutes?
Click the button to take the survey!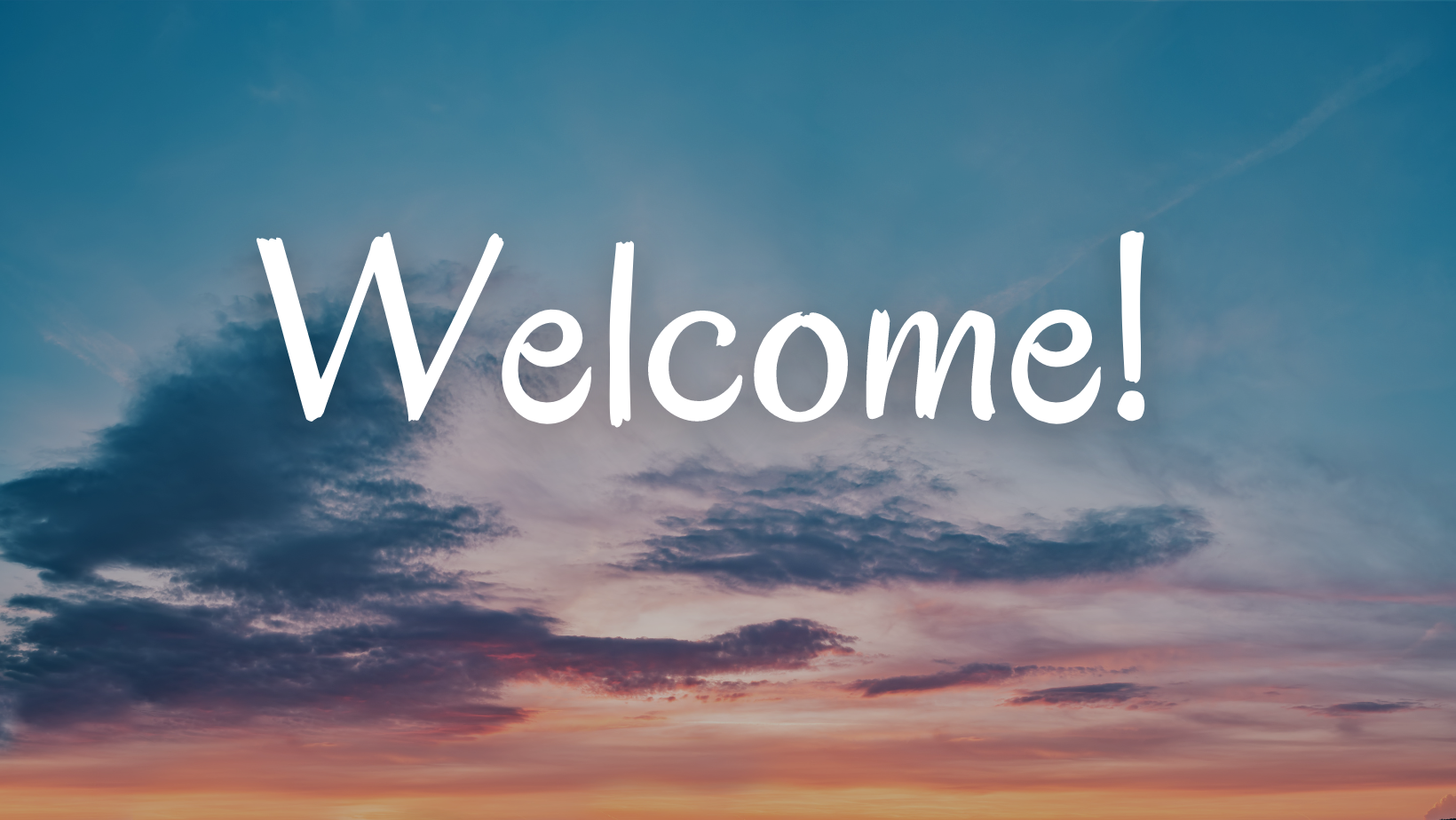 Thanks for visiting :)
Subscribe to get our free newsletters & invitations to all events.